Explore the all-new ECSI CPR and AED training materials – now updated to meet the latest science!
Be the first to know about new ECSI training materials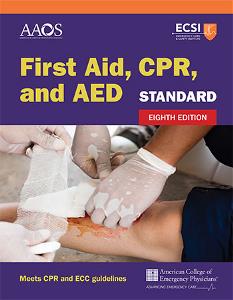 Our ECSI team of authors and subject matter experts are currently working on a new line of training materials that will begin to be released early in 2021 to cover the latest medical recommendations outlined in the 2020 International Consensus Guidelines for Cardiopulmonary Resuscitation (CPR) and Emergency Cardiac Care (ECC) guidelines. Resuscitation scientists and experts worldwide work together to provide these recommendations to continuously improve cardiac resuscitation efforts and ultimately save more lives. The release of new guidelines does not imply that the use of previous recommendations are ineffective or unsafe, so our current ECSI training programs are safe and effective resources to rely on until the new training programs are available (and through 2021).